I know next to nothing about golf, but I know good banter when I hear it. I worked on the edit for a series of web shorts for TaylorMade Golf featuring 5 of the best golfers in the world testing out TaylorMade's latest gear.
A few months before I was hired, Zambezi won the Autotrader account. I helped produce this spot from the winning pitch deck, weighing in on casting, music, wardrobe and running the edit for the :15 with my art director. I also personally fought for the "karate dad" moment at approx :10 of the :30. You're welcome.
While interning at R/GA Austin, I helped write social copy for Fossil. Here are a few times I nailed the brand voice.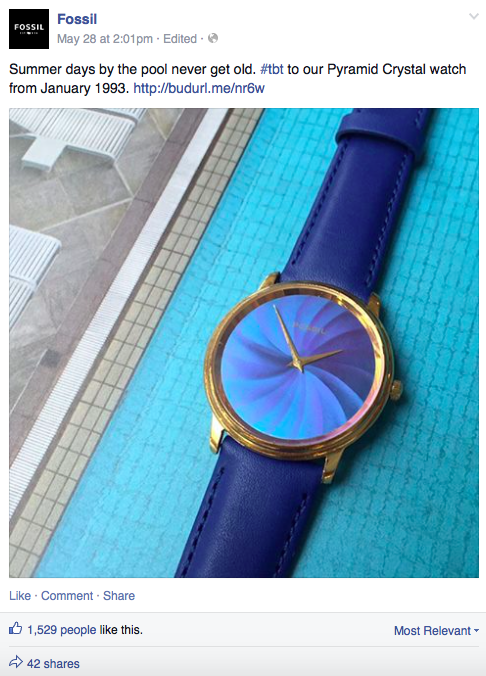 + SOME STUFF I'VE DONE THAT'S NOT EXACTLY ADVERTISING, BUT NOT EXACTLY IRRELEVANT.
Every winter Zambezi holds Craft Services, an annual charity auction with artwork donated by employees. My contribution? Dogs of Zambezi- a 2018 calendar featuring glamour shots we took of all the office pups for their "employee profile".
While interning at DDB, my art director and I modeled for a McDonald's social post that got an almost Kardashian amount of likes and an incredible amount of positive comments... holiday cheer is a beautiful thing.
Back in my ad school days, I wrote some posts that were featured on the Chicago Portfolio School blog.